Thank you for purchasing our product! Creating beautiful custom paper goods has never been more affordable. This guide will help get you started on the print at home process. Visit our printing & template FAQs for additional resources. Happy printing!
Step 1: Find your template 
Visit gartnerstudios.com and type in your product's 5 digit SKU number into the search bar located in the top right corner of the screen.
NOTE: You must go to our HOME PAGE to enter your template number. Entering the template number into the search bar in this help desk will not bring up your template. CLICK HERE to go to our home page to search your template number! 

Step 2: Personalize your product
Once you have your template, you can start the fun part - making it your own! Change the wording, fonts, colors, and sizes to completely customize your work. Don't forget to proofread!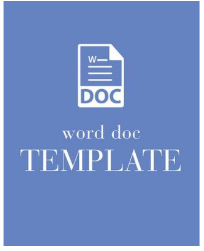 Microsoft Word templates: 
Once you've downloaded your Microsoft Word template, you're ready to start customizing it. The template is all set up for you; it has the proper page size and margins and includes sample wording for you to work from. How much you edit is totally up to you. You can start by changing the names, dates and locations. Just highlight the sample text and type in your own. Or you can delete all of the sample text and make it entirely your own. You can stop there if you'd like, or go ahead and make further changes to the font or text color. When you're finished customizing and proofreading your template, you're ready to print.         
Tips:
These templates do require that you use Microsoft Word, but for users who don't have it, Microsoft offers a free trial version that you can use to access and edit your template.

You may not have the same fonts in your version of Microsoft Word that you see in the sample on your product package. Don't worry; there are lots of great, free font resources on the web. We like dafont.com, which has a huge variety of font options at no cost to give you the look you want. 

Avoid copy and pasting from other sources as this can impact the formatting of your project.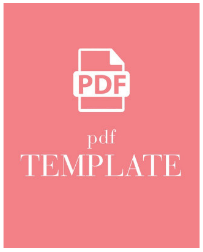 PDF/Online tool templates: 
When you open your template in the tool, you'll see your design filled in with sample text and wording. It is totally up to you how much you want to edit. You can start by changing the names, dates and locations. Just highlight the sample text and type in your own. Changing the font or text color is easy. Highlight the desired text, then choose a new font or color from the drop down menus over to the right. You can also change the size of the font, the alignment, and the spacing. Use the line height button to change the amount of space between the lines of text, while the Paragraph buttons allow you to move lines of text up or down. If you ever want to start over and go back to the original sample, you can click Restore Default Text and Formatting.
When you're ready to print, click Review and Download. This will generate the preview of your PDF and show you how your stationery is going to look when it's printed. Take another good look and make sure it looks great, and then click Download Printable PDF, which saves your complete PDF to your computer. If you see an error, click the Make Changes button to head back to your template and make a correction, then generate your preview again. Ready to print? Double click the PDF icon to open it. The PDF is all set up for you; it has the proper page size and margins and all the customizations you made. 
Tips:
Before you begin customizing, we recommend that you create an account on our website. This allows you to save your template for later if you didn't get a chance to finish editing. You can come back to it whenever you're ready. You must be logged in to your account first in order to save changes.
It works best to highlight and change small pieces of text rather than the whole design.
For best results, we recommend hand typing rather than using copy/paste to add information to your template.
Take a look at the paper size listed below your design, and make a note of it. This will come in handy when you get ready to print.
Check out our favorite font pairings for some inspiration. 
Step 3: Print 
It's time to bring your creation to life! Give yourself plenty of time on this step. Printing at home will give you gorgeous and affordable results, but requires some patience and can take some trial and error. Be sure to do test prints on scrap paper before you are ready for the real thing. 
1.  Check your computer's paper size handling capabilities
You can find this information online on the manufacturer's website. Make sure that your printer is compatible with the size of paper you will be printing on.
2.  Select file > print
3.  Change the paper size in your printer settings
In your printer settings/properties/preferences, change the paper size from 8.5 x 11 to the size of your stationery. If you don't see the size you need, create a custom page size. If you are not sure what size your stationery is, measure it with a ruler.
 **If you are having problems setting the paper size, please consult your printer's manual or the manufacturer's website for further instructions.  Each printer's settings are unique to the manufacturer and model of the printer, so getting this information directly from the manufacturer will ensure that you receive the most relevant and useful information. 
4.  Check the scale
If "fit to page" is an option in your printer settings, make sure that it is not selected.
5.  Change the paper type
If your printer's settings have the option to select a type of paper, choose card stock or the equivalent.
6.  Always do a test print
If you need to test your settings more than once, use the same test sheet over again or make additional test sheets by trimming a plain sheet of paper to the size of your project. Test printing allows you to check the alignment and which way your paper should be loaded into your printer (face up, face down, etc.).
7.  Manually feed the paper into your printer
Placing a stack of stationery in the printer's tray increases the chance of a paper jam. You can send the whole job at once, just place one sheet in the tray at a time.
Congratulations! You have now created a completely custom product that looks great! If you have any additional questions, take a look at our FAQs or shoot us a note at support@gartnerstudios.com.